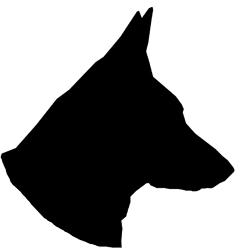 Special note:  Due to the restrictions for social distancing, I have to limit classes to 4 people.  So, please let me know as soon as you can that you want a spot in a class.   For now, only one member of the family may attend in order to keep the numbers down.
A non-refundable $50 deposit is required for all classes. For registrations made less than 1 week prior to the class start, full payment is required.  Payment for the balance is expected at the start of the session.  No refunds after the first day of class.
Special note for Rescue dogs: A health certificate from your vet or records showing that the dog has been in your possession for a minimum of 3 weeks is required. 
For more information or to sign up for a class, please call 860-963-7475
Day

Class

Start Date

Cost

MONDAY

11:00 am

Competition Agility

06/22

$140.00/ 6 wks

12:15am

Agility 2

06/15

$140.00/6 wks

6:15 pm

Competition Agility

06/15

$140.00/ 6 wks

7:45 pm

Rally Obedience Skills

Drop -in

$20

TUESDAY

10:00 am

Rally Obedience Skills

Drop-in

$16

11:00 am

Competition Obedience

Drop-in

$16

5:00 pm

Rally Obedience

05/26

$140/6 wks

6:15 pm

Next Step Obedience

05/26

$145/6 wks

7:30 pm

Competition Obedience

Drop-in

$16

WEDNESDAY

10:00 am

Competition Agility

06/01

$140.00/ 6 wks

11:00 am

Competition Agility

06/01

$140.00/ 6 wks

6:00 pm

Agility 2

TBD

$140.00/ 6 wks

7:10 pm

Competition Agility

06/03

$140.00/ 6 wks

8:15 pm

Agility Run-thrus

Drop-in

$8

THURSDAY

11:00 am

Intro to Agility

06/04

$160.00/6 wks

6:00 pm

Competition Agility

06/04

$140.00/6 wks

7:30 pm

Competition Agility

05/28

$140.00/ 6 wks

FRIDAY

7:00 pm

Obedience for the Family Dog

06/05

$150.00/5 wks

SATURDAY

10:00 am

Puppy Kindergarten

06/06

$150.00/5 wks

11:15 am

Obedience for the Family Dog

06/06

$150.00/5 wks

12:30am

Next Step Obedience

06/06

$145.00/6 wks

2:00 pm

Intro to Agility

06/01

$160.00/6 wks

3:00 pm

Agility 4

06/06

$140.00/ 6 wks

5:00 pm

Agility Games

Drop-in

$15.00 $10.00/members