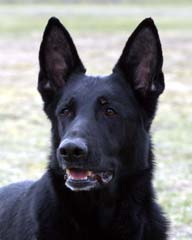 FOCUS
AND
ATTENTION
Class
April 6th, 2019 – May 19th, 2019 (7 weeks)
Saturdays from 12:30-1:30. 
This class is a 7 week course, designed for reactive dogs or any dog who can't seem to focus in public or situations other than home.  
The cost is $200.   ($175 for MDTC members)
You must pre-register/pre-pay and I am only holding open 8 spots.   
No dogs will attend the first class.
You must be able to sit on the floor with your dog and get up and down as necessary.
There will be homework, both written and working with your dog.  
Materials required: 
Dog:  6 foot leather leash, well fitting collar, martingale preferred,  lots of treats, a mat or towel big enough to fit the whole dog.
Human:  bait bag for treats, well fitting shoes, preferably sneakers  (NO flip-flops), clicker
Dogs whose reactivity is extreme or may show dog/dog, dog/human aggression will be admitted on a case-by-case basis.